VitaPost Energy Complex – Boost your Energy Level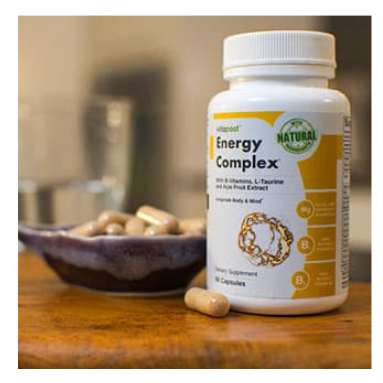 If you work daily and expend energy, then you should know that you need to support your energy levels, brain function, and cell metabolism on a daily basis.
VitaPost Energy Complex consists High-Potency B-Vitamin, all eight B-vitamins at more than 100% of the Daily Value, and two beneficial compounds; L-Taurine and magnesium. Complex B-vitamins support energy levels by enabling the body to metabolize carbohydrates, fats, and protein. While L-Taurine plays a vital role in the cardiovascular and nervous systems. And Magnesium helps convert food into energy.