VitaPost Collagen Complex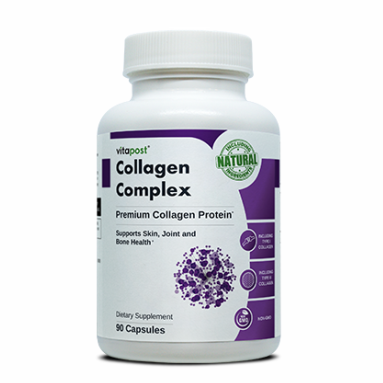 Collagen is one of the major building blocks and most plentiful protein in our body, and it's a major part of our tendons, skin, bones, teeth, muscles and ligaments. Collagen provides structure to the skin, giving it strength, resilience, elasticity and hydration.
Nourish your skin with VitaPost Collagen Complex and see fine lines and wrinkles fade away!